SAUG National Summit – 15 to 16 September 2022
The Soterion team will be at the SAUG National Summit in-person event hosted by the SAUG in Sydney, Australia. We are planning a sweet surprise at our booth so come and visit us!
Dudley Cartwright, Soterion CEO, will also be hosting a session and running demo sessions. If you plan to attend the event and are interested in booking a demo, please feel free to email [email protected], alternatively you can chat to anyone at the booth throughout the event for more information.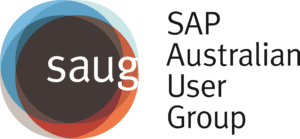 The SAUG National Summit is the only SAP customer-run event featuring over 70 sessions, including inspiring keynote presentations, customer experiences with numerous SAP solutions, SAP expert sessions and SAP Roadmaps, workshop sessions and valuable networking opportunities. We are proud sponsors and look forward to being a part of the event.
We look forward to networking and catching up with everyone in Sydney!
More about the event:
Date: 15- 16 September 2022
Venue: ICC, Sydney
More about our presentation:
Typical Challenges with SAP Security and GRC
This topic will be hosted by Dudley Cartwright, CEO of Soterion

Many organisations have implemented an access control solution but are struggling to derive any value from their GRC investment. In this session we will discuss the typical challenges facing organisations with their SAP security and GRC, and how best to address them. Some of these challenges include activities such as:
Policies and Procedures
In-appropriate access
Rule set customisation
Mitigating Control Definition
Access Risk Management Processes
Business Role Definition
About SAUG
The SAP Australian User Group (SAUG) is an independent not-for-profit industry association that provides information, access, and advocacy for SAP customers and professionals (including SAP acquired companies – SuccessFactors, Ariba, BusinessObjects, Concur, hybris and Fieldglass). With a member base of over 6,000 individuals from 300+ companies, SAUG is the only SAP-endorsed user group in Australia.
SAUG's vision is to be a strategic partner of the Australian SAP community to help each other achieve business goals by gaining the insights and influences required to utilise and improve SAP and close the gap between strategy and execution.
How can Soterion Help You?
Soterion is the market leader in business-centric GRC. By converting the technical GRC language into a language the business users can understand, we facilitate business buy-in and accountability.
Read more about our offerings. Soterion's GRC modules include Access Risk Manager, Basis Review Manager, Central Identity Manager, Data Privacy Manager, Elevated Rights Manager, Periodic Review Manager, Password Self-Service, and SAP License Manager.
Feel free to email us on [email protected]. Let us help you take your GRC to the next level.