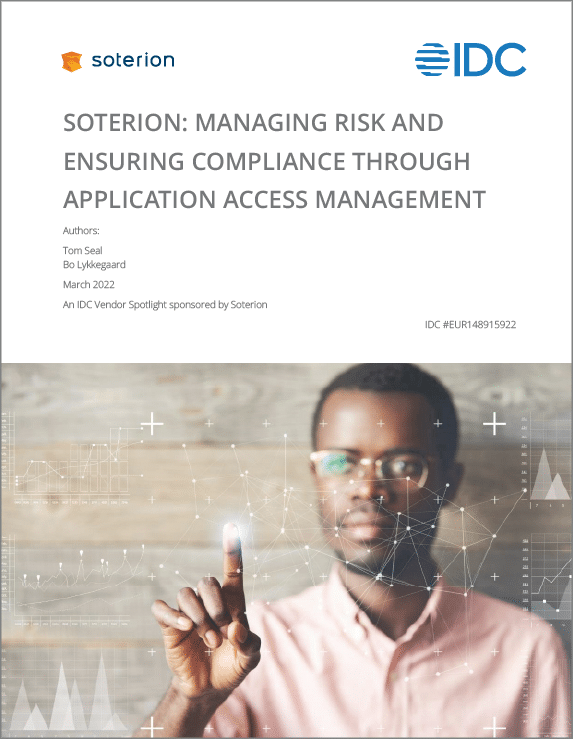 Manging SAP access is a complex undertaking for many organisations due to the technical nature of SAP security. Coupled with this, companies need to deal with constant organisational, business process and regulatory change in the face of increased fraud and cyber-crime. The spotlight highlights that poor access management practices can lead to compromised processes which may present a business risk and audit failure.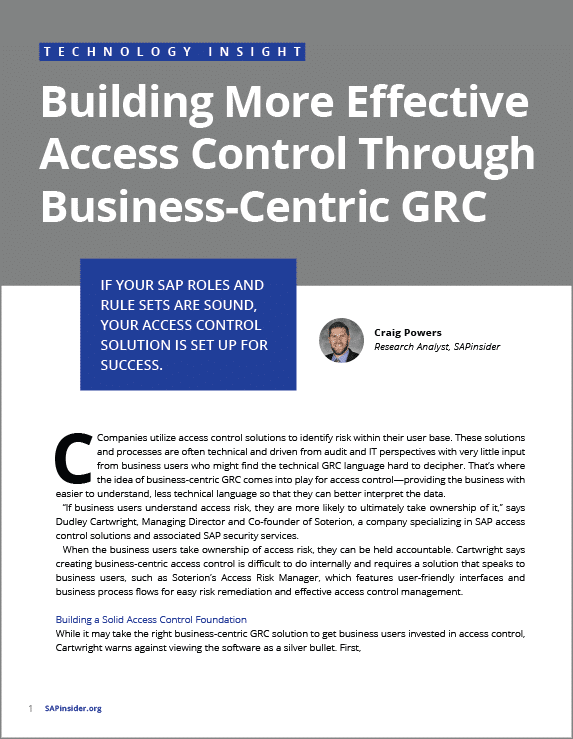 SAPinsider Technology Insights Brief
Conducted by SAPInsider, this brief provides insights into how an organisation can build a more effective access control capability through business-centric GRC. Business-centric GRC converts the technical GRC language into a language the business users can understand, facilitating better decision making and a more risk aware organisation.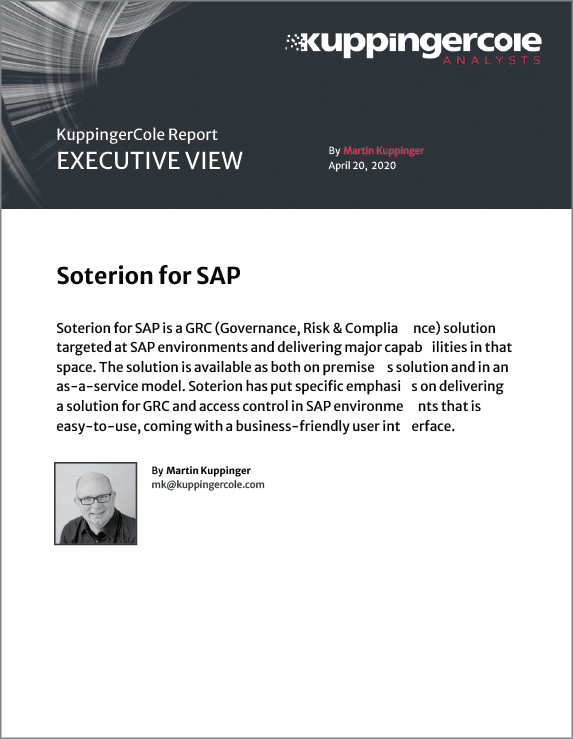 KuppingerCole Report – Executive View
Soterion for SAP is a GRC solution targeted at SAP environments and delivering major capabilities in that space. The solution is available as both on premises solution and in an as-a-service model. Soterion has put specific emphasis on delivering a solution for GRC and access control in SAP environments that is easy-to-use, coming with a business-friendly user interface. – Martin Kuppinger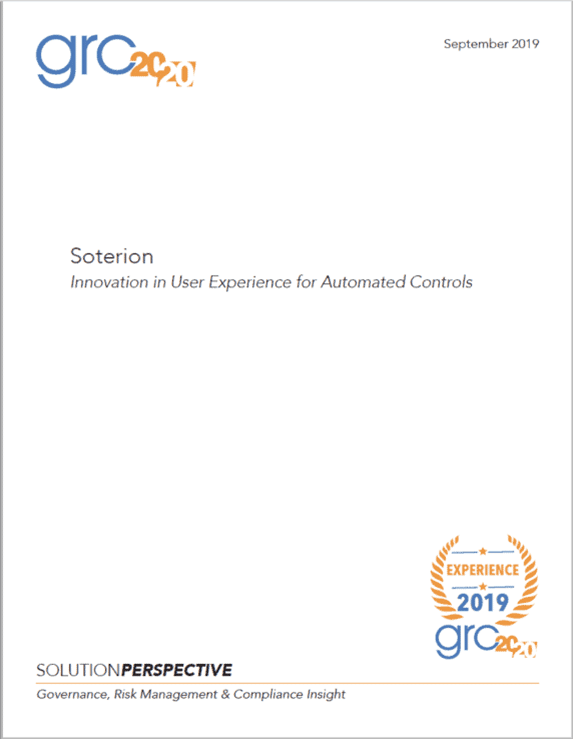 GRC 20/20 recognises Soterion with the 2019 GRC User Experience Award. GRC 20/20 Research provides clarity of insight into GRC solutions and strategies through objective market research, benchmarking, training and analysis. This article contains highlights from the GRC 20/20 report.
Receive news of events, webinars and SAP security and GRC related insights delivered to your inbox.